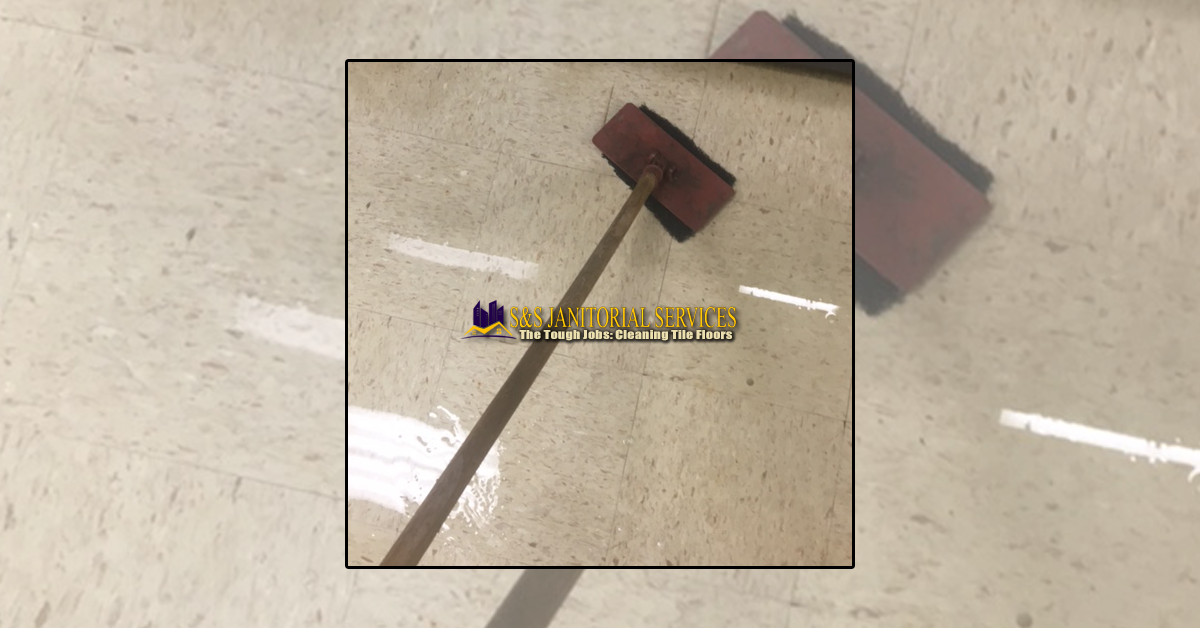 S&S Janitorial Services sees every job, simple or challenging, as an opportunity to grow as a team. One of our specialty services is cleaning tile flooring. For over 20 years we have encountered some seriously dirty and worn floors.
I was originally trained in cleaning tile flooring at the old General Electric site in Pittsfield Ma., by a large cleaning service, and I loved it. The process of carefully sweeping the floor, then laying down the stripper solution, auto scrubbing it, and neutralizing it with clean water after sucking up the wax with a wet vacuum, was my favorite part. After this, laying that ever so important coat of wax, watching it dry, and finally adding a few more coats for an amazing shine. This sincerely became my trademark.
Often, while taking to clients aobut cleaning tile flooring that was so dirty that people thought they could never be cleaned, it is almost never a lost cause. A good razor blade, or Doodlebug pad with some degreaser, would quickly change their mind! In the end, a happy customer is a customer that not only trusts you but also one that has a reason to. A brilliant shine on a well-maintained floor can help secure this trust.
It is a long process, but in the end, when it's done properly, it's worth its weight in smiling customers!
S&S Janitorial Services
149 Tyler Street
Pittsfield
,
Massachusetts
01201
United States (US)
Phone:

(413) 822-1768
Email: contact@sandsjanitorialservices.com
The Tough Jobs: Cleaning Tile Flooring – by Derek Anthony Scully Owner S&S Janitorial Service, Pittsfield, MA 01201