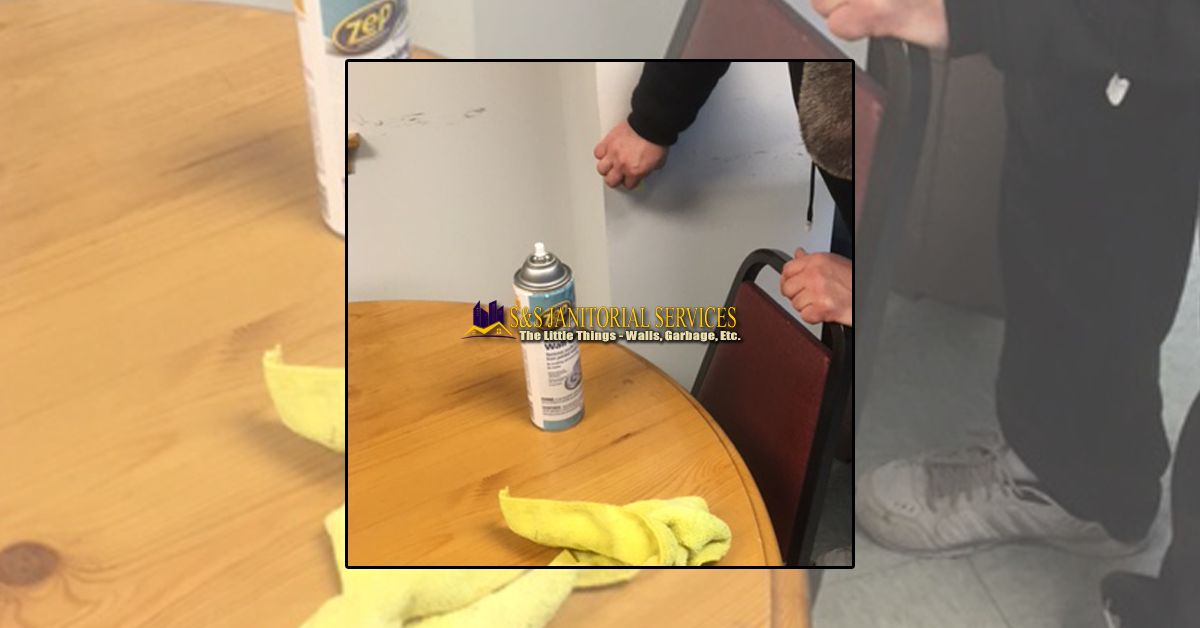 In the commercial cleaning business, the reward is in the details. Any commercial cleaning crew that is worth its weight, is willing to go the extra mile for all of their clients. They're willing to take on the little things, to get to the bigger things. It's almost contradictory to say this, as your cleaning crew should consider every project of yours to be a big one. It's the only way to guarantee a complete and thorough job, and creates pride in a job well done.
One important thing to remember is, the little things aren't always little. The best cleaners are full-service cleaners, who understand that doing anything you can to improve the overall appearance of a facility will be not just appreciated but rewarded come renewal time.
The little things include some of the most important visual aspects of a business: washing windows, cleaning garbage pails, and scrubbing dirty walls.
While at a job site recently, we saw that the customer had a very dirty set of walls. Being a full-service cleaning company, S&S Janitorial Services noticed this. Dirty walls are one of "the little things" that make a huge impact on the way your business looks. After all, if we noticed it, customers and clients surely have.
Our cleaning crew took the time to wash the grease and grime off of the walls throughout the building. We used a mild degreaser spray, before scrubbing the wall, and then wiping it clean with a microfiber cloth. The client came in the next day and noticed better-looking walls! The fact that we took the extra time to take care of one of the little things that aren't always obvious, did not go unnoticed. The client saw the difference and appreciated the results.
Earlier in this article, we commented on the importance of considering every job to be the most important. That's because, in today's overpopulated janitorial market, you need to do the little things to keep the customer happy. At the end of the day, that's all that matters. When you help your client to present a clean environment to their customers, as well as their employees, it creates a harmonious setting. It doesn't just offer your customers a professional look, but it also increases employee morale.
This is the vision that S&S Janitorial Services sees, as we continue our mission of cleaning up the Berkshires – One office at a time.
The Little Things in Commercial Cleaning