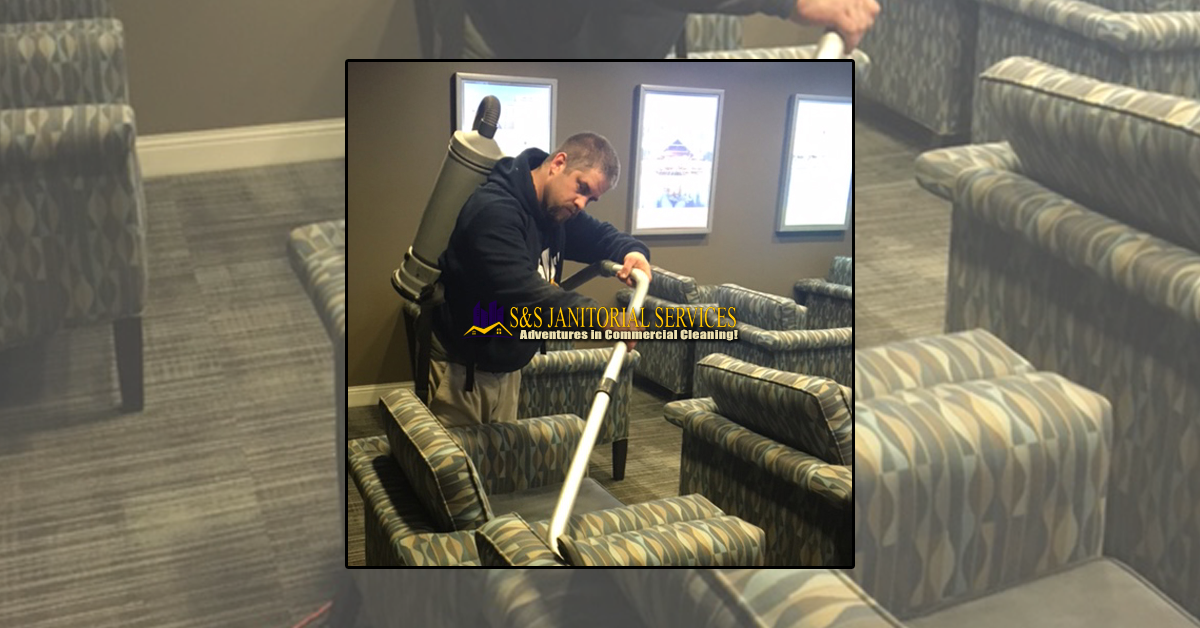 by Derek Scully
Owner of S&S Janitorial Services, Pittsfield Ma.
I have been cleaning and managing commercial buildings for over 20 years, and have experienced some great adventures in commercial cleaning to share with you.

Perhaps one of my favorite stories was my acquisition of the Holiday Inn Sales Center at Oak and Spruce Resorts. While using social media one day, I sent a friend request to someone I knew, turns out they were the contract manager of this facility. They asked me to come down for a visit and see if I might be interested in handling some commercial cleaning for their facility. I entered the building and it was fully under construction. Dust was everywhere, and the building was certainly in need of our services!
It's safe to say that after this initial visit, it was several months before they contacted us again. Our services were requested the very same night, as their old service had effectively quit.
With such short notice, I decided to put together a makeshift operation in one day, with little time to prepare. The first night my crew cleaned from 7pm, until 3 in the morning dusting, vacuuming, spot cleaning carpets, sanitizing the bathrooms, and wiping down over 100 chairs in the sales center. The next morning when we arrived to check in, the employees – including managers – shook our hands and said it was the best the building had looked in years. We continued to maintain this facility, working on a week to week basis for months, slowly building an effective procedure of cleaning each particular item; stainless steel, windows, sweeping and mopping, all separately while someone else vacuumed. By the time all of this was done, the only thing left was to stock the bathrooms, wipe everything down, and empty the trash together.
This process, over time, helped us clean the building faster and more effectively. It helped us to forge a wonderful trust between our company and this amazing partner. In the end, we were able to acquire an extra floor to our commercial cleaning contract, as well as many additional projects. We began by offering a week to week, no contract service, and allowed the customer a chance to sample our work before committing . The results were a positive relationship, and a solid cleaning plan in place for them. They no longer need to manage any of their commercial cleaning operations, as we continue to fulfill that role.
This adventure changed my whole philosophy on cleaning contracts, and made me comfortable enough to offer our initial service with no contract as an option to all customers. It gives potential clients a chance to see what we can do, and it gives us a chance to not only build trust, but see how long the building takes to clean, build a labor saving process, and ultimately save the customer money by understanding all facets of managing their account – everything from the cost of supplies to the labor needed to get the job done right the first time.
Our company truly believes in integrity, loyalty, and treating the customer as equals. They always have a say in what they need. We will continue to follow this model as we continue our quest to clean up The Berkshires, one office at a time!
Adventures in Commercial Cleaning
S&S Janitorial Services
149 Tyler Street
Pittsfield
,
Massachusetts
01201
United States (US)
Phone:

(413) 822-1768
Email: contact@sandsjanitorialservices.com