Benefits of Hiring Professional Cleaning Services this Winter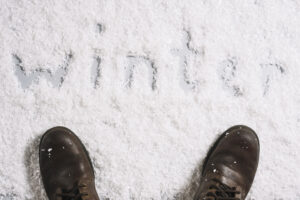 Everyone loves to live and work in a clean environment. However, maintaining a clean office or business can be hard especially now that we are in the winter season. During the winter, you can expect clients and employees to be dragging all sorts of dirt into your workplace such as snow, mud, and slush. After a few days of winter, the amount of dirt can get out of hand. Some of this dirt can be cleaned easily but most of it will require a professional. Luckily, S&S Janitorial Services is here to save the day and show you Benefits of Hiring Professional Cleaning Services of S&S Janitorial Services this Winter.
We are a renowned Commercial Cleaning company with enough expertise and experience to provide quality cleaning services for the residents of Berkshire County Massachusetts and surrounding neighborhoods. The following are some of Benefits of Hiring Professional Cleaning Services this Winter:

1. High-Quality Cleaning Services
With over 20 years of experience in professional cleaning, we can proudly say that we have perfected our craft. We are committed to providing a high-quality service that leaves every inch of your business sparkling clean and free from dirt.
2. Specialized Cleaning Equipment
We have a variety of cleaning equipment such as vacuum cleaners, Box sweepers, polishing machines, and vapor cleaning machines, among others. Give us any kind of surface; we have the perfect machine to clean it. For instance, for our carpet cleaning service, we use the HOST Dry Extraction Cleaning System.
3. Winter Cleaning Starts With Attention to Detail
If you read about the top professional cleaning companies in Berkshire County, you will find S&S Janitorial Services. We are extremely obsessive about our work, unwilling to go home until every inch of your workplace is sparkling clean. You and your visitors will definitely notice the difference in the attention to detail.
4. Customer Service
At S&S Janitorial Services, our mission is to give every client the highest level of service they can possibly get. From the moment you first enquire about our services, we always ensure that our customer care staff takes care of you. Our customer service staff members are incredibly responsive, professional, and always friendly.
5. Trustworthy Professionalism
We have a team of fully trained professional cleaners who go through a tough training course before being inducted into the team. We only work with the best; people who have already proven they know the ins and outs of professional cleaning. As such, we are confident in the ability of all our cleaners to offer the same level of quality.
6. Same day cleaning service
Once you call us, we do everything we can to get to your doorstep as fast as possible. In most cases, our cleaners are able to arrive at the client's location within an hour after they call.
7. 24-hour cleaning service
At S&S Janitorial Services, you can be sure that any time you need us we will always be there for you. It doesn't matter if it is during the day, night, weekends, or even holidays; there will always be someone to attend to your needs.
8. Value for your money
We are committed to giving our clients maximum value for their money. We provide exceptional quality in our services without forcing our clients to dig too deep in their pockets.
If you are looking for fast, reliable and affordable professional cleaning services in Berkshire County Massachusetts, call S&S Janitorial Services on (413) 8221768 or drop us an email at contact@sandsjanitorialservices.com.