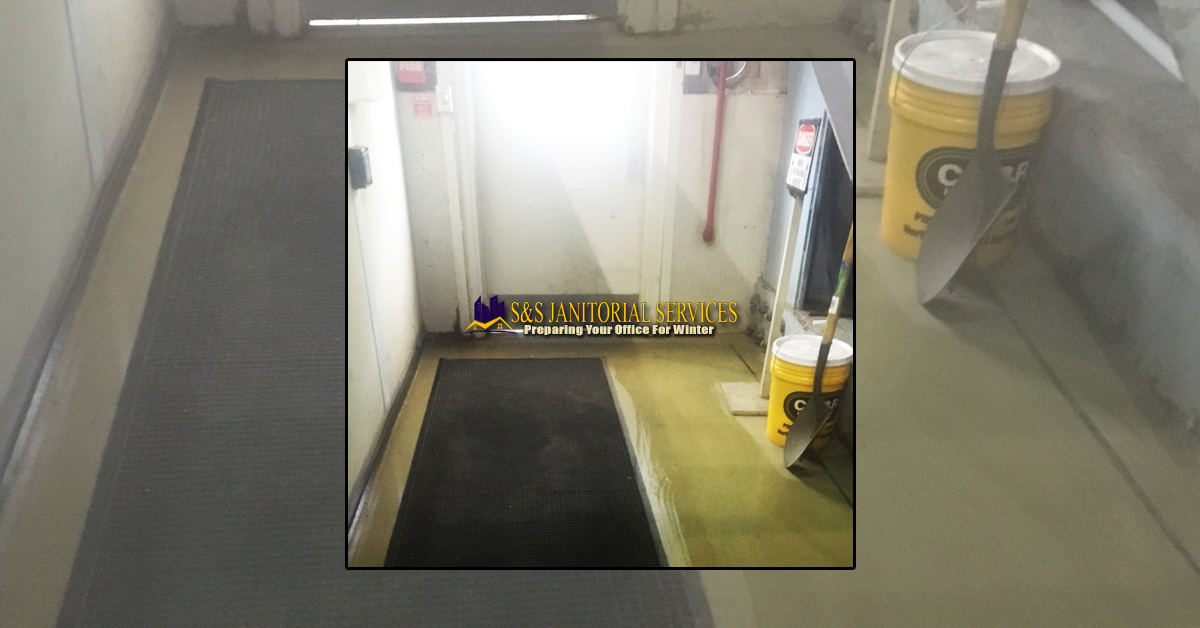 When winter comes, it brings with it many obstacles pertaining to caring for your business. Oftentimes slush, ice, and dirt form along your entrance, causing a slip hazard. This results in the need for ice melt to be dropped in front of your business, which in turn can be tracked all over the building.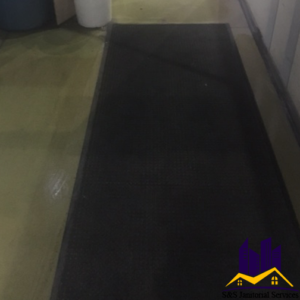 In order to keep your office in tip-top shape during the winter season, a good traction mat should be placed in your entry area to soak up much of the debris that can (and will) be tracked into your work space. The mat, if permitting, should usually be 5 to 8 feet long. Mats placed inside the business can also lessen the mess.
No matter how hard we try, the ice melt will likely leave an ugly white residue on your mats, and possibly on your floor. In order to combat this, a cleaner called "Concept 915 Ice Melt Residue Remover" can be used. Simply pour it into a mop bucket at a ratio of one packet to five parts water, and you can mop up the entry rugs – as well as the floor – without leaving a white film. This chemical will suspend the salt and chloride residue.
Be prepared for the season, and make sure you have your office winterized. Take these steps to avoid a mess that can ultimately cost you time and money through expensive carpet cleaning, as well as hard floor damage.
Good luck, and enjoy your winter!
Preparing Your Office For Winter