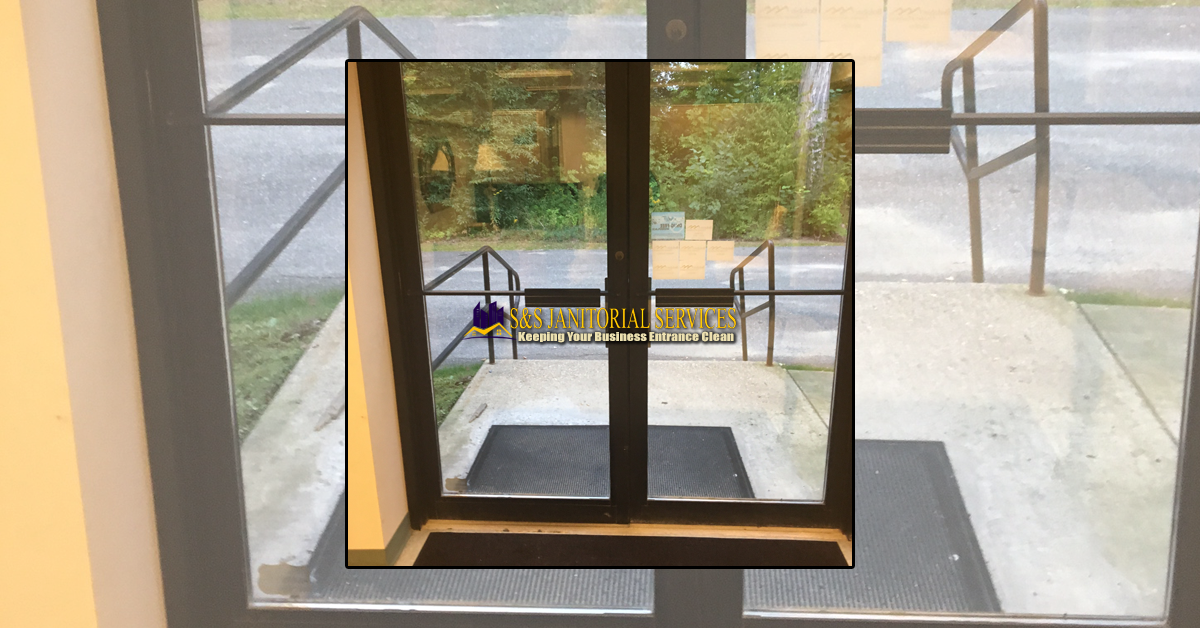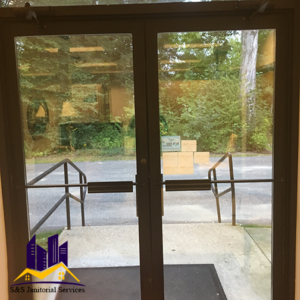 The entry area to every business is the first thing a potential customer will see. The appearance of this area is very important, will influence the effectiveness of the entrance system, and is the first impression of your building. The glass should be free of smudges and dirt, the door frame should be wiped free of cobwebs and dust. Fingerprints, footprints, and debris from the outside can harm a visitors impression of your location.
During the winter the entrance can be riddled with ice melt, salt, and sand. Be sure to sweep this area back at least 6 feet, once the snow subsides. Entry mats should be placed just inside the entry areas. You can also use wind shield wiper fluid to clean these windows during the winter months, as they have anti-freeze in them, and are able to clean the entry windows without freezing.
A dust free, cobweb free, vacuumed entry area with clean windows is a good way to make a great first impression, as it is the opening to your business, and should receive special treatment.
Keeping Your Business Entrance Clean