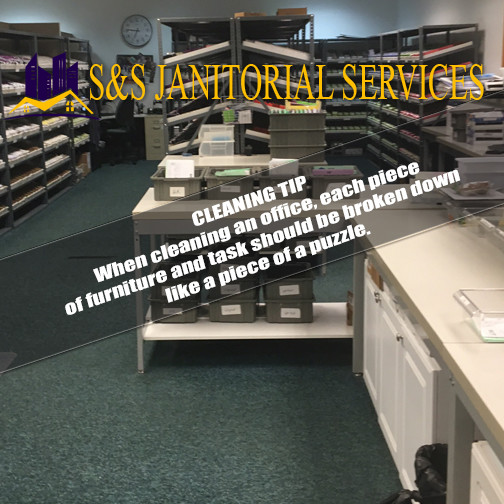 Paying attention to detail in the area of office cleaning is very important, as it not only increases employee morale but presents a professional appearance to those who come in to conduct business. You don't want a visitor, or employee, to see cobwebs and hidden grime when they enter your establishment.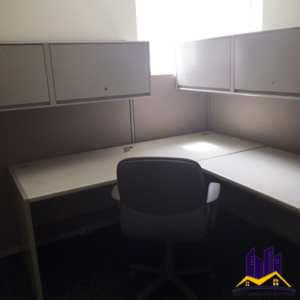 When cleaning an office, each piece of furniture and task should be broken down like a piece of s puzzle.
First, clean the entire perimeter. Focus on the corners and edges, including baseboards.  It should be dusted with an extended duster to remove dust and cobwebs.
Then, the chair arms and legs should be polished with a furniture polish to add a nice shine.
Next, you will want to polish the desk by spraying a furniture polish into a terrycloth rag.  Rubbing it in and around all accessible areas to give the wood a polished, natural look.
Any computer bases can also be wiped with a clean terrycloth rag.
Windowsills and other visible areas should also be wiped down, or polished, based on the kind of material it is made of.
Finally, a good vacuum with attachments should be used to vacuum all corners, edges, behind the doors, and under the desks.
The Importance of Office Cleaning
Why is Office Cleaning Improtant? Think about this for a moment; NEC-Mitsubishi, a computer monitor manufacturer, conducted a study that proved a cluttered, dirty or messy office environment significantly affects employees' mental health and lowers their productivity. Levels of frustration and anxiety increased almost directly in correlation with the amount dirt and clutter in the workplace. The researchers even gave this phenomenon a name: Irritable Desk Syndrome.
It not just the big corporations that are finding out that benefits of keeping a tidy office. Small business owners and managers are quickly figuring out that having a clean office is more than a superficial luxury. It is actually a way to increase employee engagement, productivity, and ultimately, the bottom line.
The end result is a clean, professional-looking office!
S&S Janitorial Services
149 Tyler Street
Pittsfield
,
Massachusetts
01201
United States (US)
Phone:

(413) 822-1768
Email: contact@sandsjanitorialservices.com
The Importance of Office Cleaning – Attention to Detail by Derek Anthony Scully