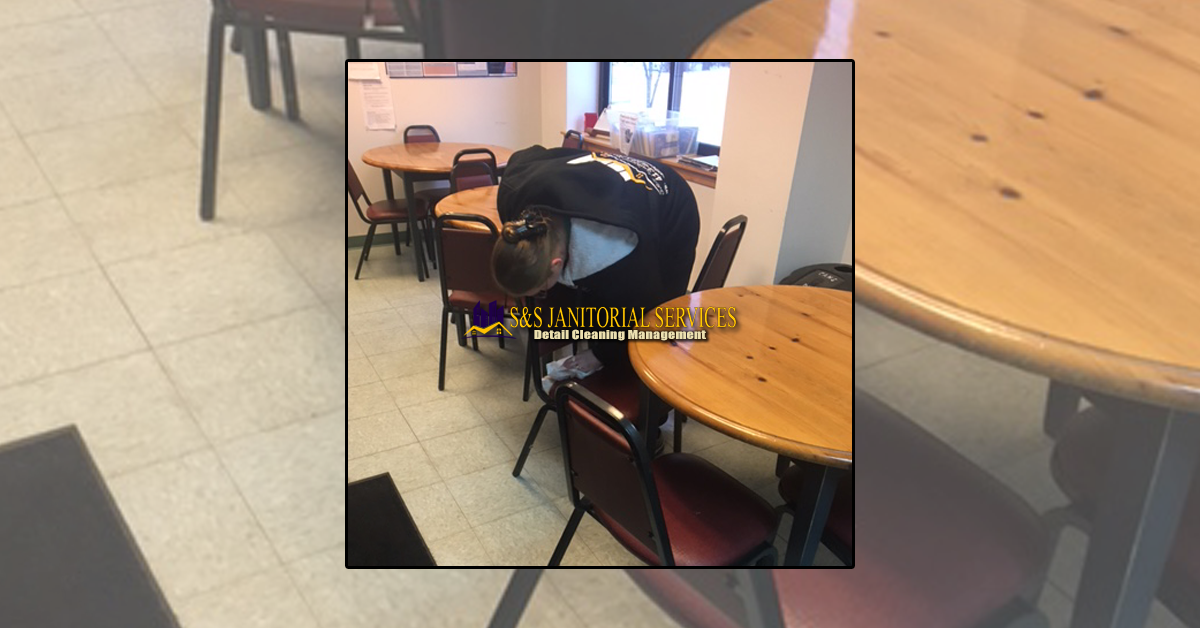 In commercial cleaning, it is very important to have proper management in place, as well as a consistent training program. Attention to detail, especially detail cleaning, should be taught and not just expected.
Every few months, we like to give our building supervisors an opportunity to display their talents in detail cleaning. By having them work in a specific setting, it can help gauge their cleaning skills. This gives us the opportunity to see what our service plan looks like, and where we might be able to improve.
A proper training program, focusing on detail cleaning, can ensure that we're giving the best service possible. Using the correct amount of the proper chemicals, as well as training on equipment, and choosing the right equipment for each task; allows us to show our progress in all areas of detail cleaning. This doesn't just increase the trust a client has in their cleaning service, it can also save money over time. S&S Janitorial Services client reviews reflect our ongoing commitment of our staff to provide the best professional cleaning services for each clients needs.
It isn't just our project managers that are trained and updated on detail cleaning, each location has it's own special needs that reflect what our clients first see when entering a location. At S&S Janitorial, we make sure that our entire staff offers high-quality service. In addition to cleaning your carpets, floors, windows and even walls, our detail cleaning includes chairs, baseboards, garbage pails, and office appliances and any other areas that each client requests.
Quality control leads to quality service. Cleaning isn't just about the process, it's about what we can offer our clients – full service and detail cleaning at a price that can't be beat! S&S Janitorial constantly strives to improve our service plans, and make the customer happy.
S&S Janitorial Services
149 Tyler Street
Pittsfield
,
Massachusetts
01201
United States (US)
Phone:

(413) 822-1768
Email: contact@sandsjanitorialservices.com